This site has been created by Murray and Marg so our wonderful friend, Mags Delaney, has her own special place on the world wide web! Opinions are strictly Murray and Marg's, and Mags is not to blame for any of this.
On Mag's website you can view lots of pictures, take a look at some of Mag's favourite web places, discover Mag's likes and dislikes, or get in touch with Mags.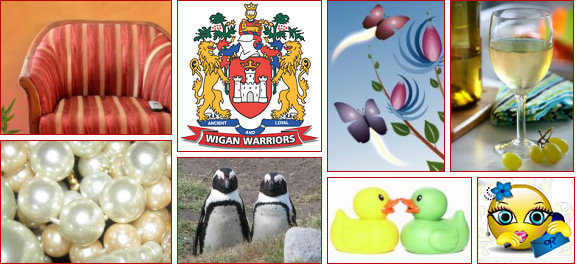 Above are some pictures of things that we associate Mags with.